Homecare in Salisbury and Amesbury
Homecare you can rely on
We help you to remain independent, keeping you safe and comfortable in your own home by providing domiciliary care support in Salisbury, Amesbury and throughout Wiltshire for you or your loved ones.
Download our brochure
Book your free care consultation
Rated
9.3/10
on
home

care.co.uk
Why GoodOaks Homecare Salisbury and Amesbury
Award-winning homecare
Proactive partnership approach
Flexible and responsive
Well-trained and supported staff
100 per cent carbon-neutral
Led by caring local entrepreneurs
GoodOaks is a provider of high quality visiting and live-in homecare, with a local office that covers Salisbury, Amesbury and the local area.
We offer visiting homecare services throughout Salisbury, Amesbury and the surrounding areas, as well as a live-in care service that covers the whole of Wiltshire, from Calne to Warminster.
Our service is both flexible and personalised to the needs of you or your loved one. We employ professional, caring people throughout Salisbury and the rest of the UK, and all of our care professionals undertake a bespoke training course, are Dignity in Care registered and our service is regulated by the CQC, so you know you're in good hands.
If you would like to discuss your homecare needs with us, simply call 01202 065261. We are the most responsive, caring and professional homecare agency Salisbury has to offer.
Our unique approach to homecare in Salisbury and Amesbury focuses on the people we employ, the planet we inhabit, and the partnerships we make with our clients and their families.
Your new care manager
"Hearing positive feedback from clients and their families brings me great job satisfaction."
Meet the care team
GoodOaks Academy
Free online courses for paid and unpaid carers, and managers in the care sector
Find out more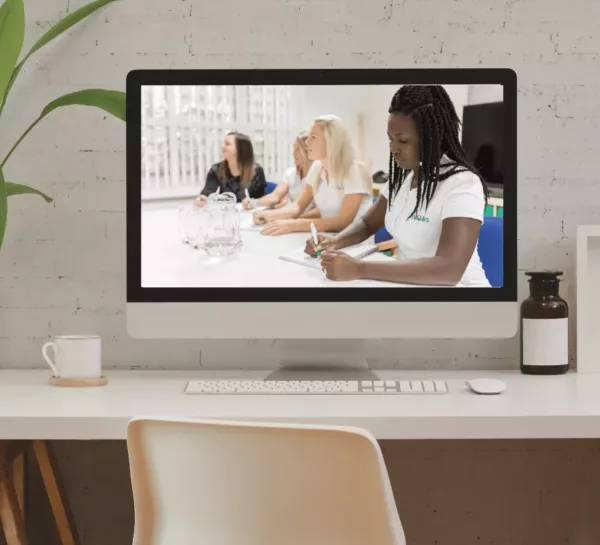 Areas we provide homecare in Salisbury and Amesbury
From Bemerton to Laverstock, Harnham to Bishopdown and West Amesbury to Newton Tony, we provide visiting and live-in care throughout the whole of Salisbury and Amesbury.
Speak to our care team
Find out more about homecare
To start receiving homecare in Salisbury, you have several options. You can contact your local council to see if they are able to provide care for you, but this will all depend on whether you can afford to pay for your own care or not. If you can afford your own care, the council will not provide free care, but you can contact a Salisbury homecare provider such as GoodOaks and we can conduct an initial assessment, put together a comprehensive care plan and then introduce you to your care professional. Unlike a regular care agency, we don't just provide a care professional and then leave, we stick with you along the journey and take regular feedback as well as providing refresher training for your care professional.
All official homecare providers in Salisbury are regulated by the Care Quality Commission (CQC), including GoodOaks Homecare. This means that homecare providers have to meet certain standards in order to be considered as providing good care. Find out more on the CQC website.
If you need a live-in care professional in Salisbury, we can come and conduct an initial assessment, set up a care plan and introduce you to a carer that is best suited to your needs and wants. Your live-in care professional will need their own bedroom in your house and will stay with you day and night. They will, of course, need breaks for eating, sleeping and resting. You will always have the support of the GoodOaks team throughout your care journey.
Send us a message
We're dedicated to making people's lives more enjoyable and comfortable at home. Get in touch with our knowledgeable and friendly team to discuss your care needs today.
Call
Email