Homecare in Bedford
Homecare you can rely on
From Brickhill to Wootton, Bromham to Cople, we provide visiting and live-in homecare support throughout Bedford and the surrounding areas
Download our brochure
Book your free care consultation
Rated
9.3/10
on
home

care.co.uk
Why GoodOaks Homecare Bedford?
Award-winning homecare
Proactive partnership approach
Flexible and responsive
Well-trained and supported staff
100 per cent carbon-neutral
Led by caring local entrepreneurs
At GoodOaks Homecare Bedford, we understand that maintaining a comfortable and independent lifestyle at home is a top priority for individuals of all ages. Whether you require assistance with daily tasks or more comprehensive support, we are dedicated to providing exceptional homecare services in Bedford and the surrounding areas. With our compassionate caregivers and personalised approach, we strive to enhance the quality of life for our clients and their families.
We recognise that each individual has unique care needs. Our team works closely with you and your family to develop a personalised care plan that addresses your specific requirements and goals. We are dedicated to providing care that respects your individuality and promotes your overall well-being.
Our care professionals undergo thorough background checks and rigorous training to ensure the highest standards of care. They are compassionate, experienced people who are committed to promoting your safety, comfort, and happiness. They undertake a bespoke training course, are Dignity in Care registered and our service is regulated by the CQC, so you know you're in good hands.
Our unique approach to homecare in Bedford focuses on the people we employ, the planet we inhabit, and the partnerships we make with our clients and their families.
Meet your new care team
"The decision to open a homecare company is driven by a deep-rooted desire to make a difference in the lives of individuals in need of care and support. I aim to create a positive impact on both our clients and the community as a whole."
Get in touch
GoodOaks Academy
Free online courses for paid and unpaid carers, and managers in the care sector
Find out more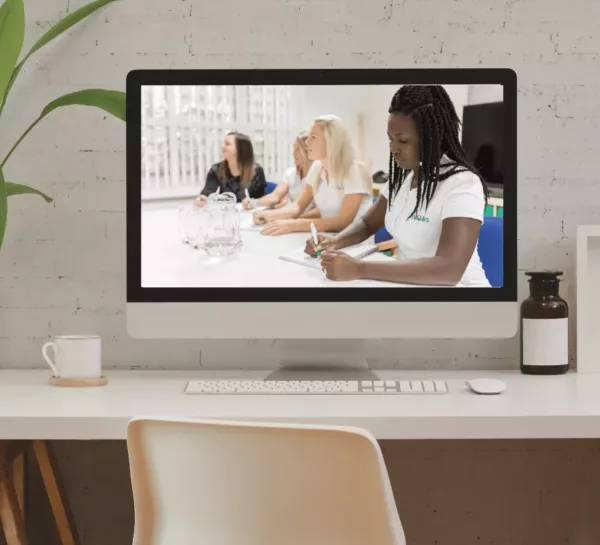 Our homecare expertise
With our help, clients are able to stay in familiar surroundings that they have spent their lives shaping. Our award-winning training and expertise enables care professionals and office teams to care for a range of conditions with skill, empathy and warmth.
What care service do I need?
Areas we provide homecare in Bedford
We offer visiting care services throughout Bedford, including Brickhill, Castle, Cauldwell, De Parys, Goldington, Harpur, Kingsbrook, Newnham, Putnoe, Queens Park, Kempston East, Kempston West and the surrounding areas, as well as live-in care across Bedfordshire.
Speak to our care team
Find out more about homecare in Bedford
Homecare costs in Bedford will vary. If you want to find out whether your local council can help pay for your care, contact your local council, whether that be Bedford County Council or any other local authority. If you are interested in private care, at GoodOaks Homecare, our live-in care services start at £1050.00 per week for round-the-clock care of a single adult and £1200.00 per week for a couple and our visiting care costs start at £19 for half an hour visit.
Yes, we offer a national live-in care service, so we can provide live-in care professionals throughout Bedfordshire, whether that be in Bedford, Luton, Dunstable, Woburn, Leighton Buzzard, Biggleswade or anywhere else.
You can contact your local authority to talk about any assistance they can provide in regards to homecare services in Bedford, or call GoodOaks Homecare directly if you know that you require private homecare. We will then take a few details and set up a care assessment and agree on a care plan. We then help you to choose the right care professional for your needs and your care starts as soon as possible.
Send us a message
We're dedicated to making people's lives more enjoyable and comfortable at home. Get in touch with our knowledgeable and friendly team to discuss your care needs today.
Call
Email