Homecare in Bournemouth and Poole
Homecare you can rely on
Friendly, responsive homecare services throughout Poole and Bournemouth; from Broadstone to Sandbanks and Southbourne to Northbourne.
Download our brochure
Book your free care consultation
Rated
9.8/10
on
home

care.co.uk
Why GoodOaks Homecare Bournemouth and Poole
Award-winning homecare
Proactive partnership approach
Flexible and responsive
Well-trained and supported staff
100 per cent carbon-neutral
Led by caring local entrepreneurs
We offer visiting homecare services in Poole, Bournemouth, Christchurch, Broadstone, and the surrounding areas, as well as live-in care across Dorset.
Founded in 2011, we have now become one of the highest rated care agencies in Bournemouth. We employ professional, caring people and focus on developing and supporting them to provide the best care possible. Our carers are Dignity in Care registered and committed to providing enabling care.
If you would like to access the most professional domiciliary care Bournemouth has to offer and discuss your personal needs further, simply call 01202 757787. We are the most responsive, caring and professional home care agency Bournemouth has to offer.
Our unique approach to homecare in Bournemouth and Poole focuses on the people we employ, the planet we inhabit, and the partnerships we make with our clients and their families.
Your new care manager
"My main priority is to ensure we are delivering the best care for each of our clients and that all care needs are met and exceeded on a day to day basis."
Meet the care team
GoodOaks Academy
Free online courses for paid and unpaid carers, and managers in the care sector
Find out more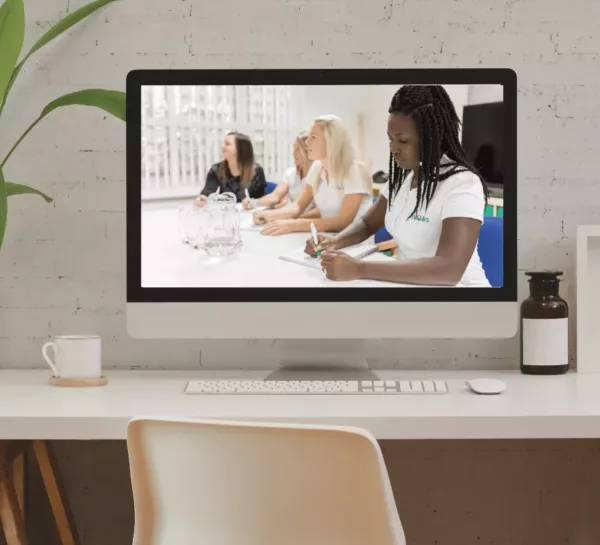 Our homecare expertise
With our help, clients are able to stay in familiar surroundings that they have spent their lives shaping. Our award-winning training and expertise enables care professionals and office teams to care for a range of conditions with skill, empathy and warmth.
What care service do I need?
Areas we provide homecare in Bournemouth and Poole
From Hamworthy to Westbourne, Canford Heath, Canford Cliffs, Winton, Charminster, Northbourne, Southbourne, Sandbanks, Liliput, Parkstone, Branksome, Ashley Cross, Hamworthy, Broadstone, Talbot Heath, Muscliff and Boscombe, our care professionals serve all of Bournemouth, Poole and Christchurch.
Speak to our care team
Find out more about homecare
There are a number of ways to access homecare services in Bournemouth and Poole. BCP Council can offer you a care assessment, and if you have less than £14,250 savings, they can pay for your homecare. However, if your savings exceed that amount, you will need private homecare. GoodOaks Homecare provides free assessments of your needs and creates a comprehensive care plan tailored to your needs. We then provide you with a care professional, whether that be a live-in or a visiting care professional.
Our Bournemouth based care professionals are incredibly qualified. We have a strict, private training programme and our carers are all Dignity in Care registered. We give our care professionals regular appraisals to ensure they are maintaining high standards. We are regulated by the Care Quality Commission so you can be confident of an excellent service provided by your care professional.
The cost of homecare varies greatly depending on the type of care you need. To give you a rough idea, our live-in care service starts at around £1,100.00 per week for 24/7 care of a single adult and visiting care starts at as little as £21 per visit.
With GoodOaks Homecare Bournemouth and Poole, you have the option of either live-in care, where your care professional will move into your house with you to provide 24/7 care, and visiting care where your care professional will visit you at regular intervals to help with certain tasks. We also provide respite care, specialist care, companion care and more.
Send us a message
We're dedicated to making people's lives more enjoyable and comfortable at home. Get in touch with our knowledgeable and friendly team to discuss your care needs today.
Call
Email