Homecare in Aylesbury
Homecare you can rely on
We help you to remain independent, keeping you safe and comfortable in your own home. From Bedgrove and Walron to Haydon Hill and Elmhurst, we provide premium visiting and live-in care throughout Aylesbury.
Download our brochure
Book your free care consultation
Rated
9.6/10
on
home

care.co.uk
Why GoodOaks Homecare Aylesbury
Award-winning homecare
Proactive partnership approach
Flexible and responsive
Well-trained and supported staff
100 per cent Carbon-Neutral
Led by caring local entrepreneurs
GoodOaks is a provider of high quality home and live-in care, with a local office that covers Aylesbury and the surrounding area.
Our friendly and professional homecare and support service has revolutionised the way that high quality, personalised care is delivered in Aylesbury, not only to older people but also to physically disabled adults with specialist care needs.
We provide the very best possible visiting homecare in Aylesbury and are committed to building a relationship you can trust. Our live-in care service is also provided throughout Aylesbury and Buckinghamshire.
We work closely with doctors, district nurses, physiotherapists and occupational therapists. We act as the focal point to coordinate and provide the best possible solution for our clients' wants and needs.
Our unique approach to homecare in Aylesbury focuses on the people we employ, the planet we inhabit, and the partnerships we make with our clients and their families.
Your new care manager
"I knew I wanted to do something different, challenging and more rewarding. I soon realised that providing quality care was what I was destined to do."
Meet the care team
GoodOaks Academy
Free online courses for paid and unpaid carers, and managers in the care sector
Find out more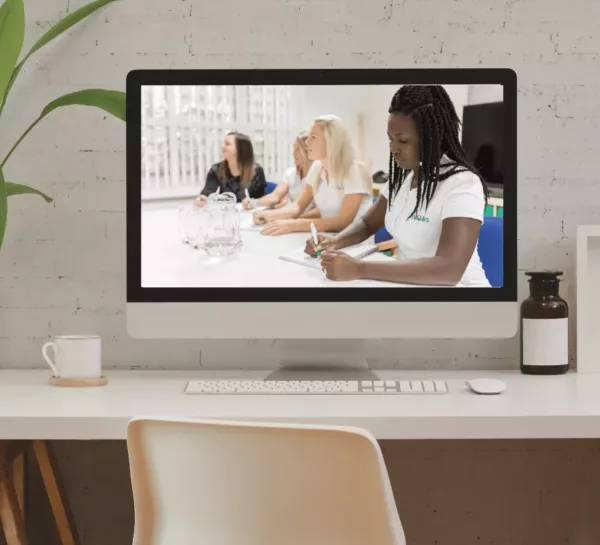 Our homecare expertise
With our help, clients are able to stay in familiar surroundings that they have spent their lives shaping. Our award-winning training and expertise enables care professionals and office teams to care for a range of conditions with skill, empathy and warmth.
What care service do I need?
Areas we provide Homecare in Aylesbury
We offer visiting care services throughout Aylesbury, including Buckingham Park, Turnfurlong, Southcourt, Bedgrove and the surrounding areas, as well as live-in care across Buckinghamshire.
Speak to our care team
Find out more about homecare
Homecare costs in Aylesbury will vary. If you want to find out whether your local authority can help pay for your care, contact Buckinghamshire Council if you are in Aylesbury. If you are interested in private care, at GoodOaks Homecare Aylesbury, our live-in care services start at £1050.00 per week for 24/7 care of a single adult and £1400.00 per week for a couple and our visiting care costs start at £19.
Yes, our care professionals are fully trained to help people suffering from dementia, physical and mental disabilities, after-stroke care and more. We also have expert care professionals on hand in Aylesbury to provide respite care if you need it.
Yes, our Aylesbury office is located right near Aylesbury Town Centre. Our address is Second Floor Suite, Ardenham Court, Aylesbury, Buckinghamshire, HP19 8HT. Pop in and speak to our friendly office team today.
Send us a message
We're dedicated to making people's lives more enjoyable and comfortable at home. Get in touch with our knowledgeable and friendly team to discuss your care needs today.
Call
Email