Homecare in Abingdon and Didcot
Homecare you can rely on
From Shippon to Caldecott in Abingdon, and from East Hagbourne to Coscote in Didcot, we provide visiting and live-in homecare support throughout Oxfordshire.
Speak to our team 01235 639464
Book your free care consultation
Rated
9.7/10
on
home

care.co.uk
Why GoodOaks Homecare Abingdon and Didcot
Award-winning homecare
Proactive partnership approach
Flexible and responsive
Well-trained and supported staff
100 per cent carbon-neutral
Led by caring local entrepreneurs
GoodOaks is a provider of high quality home and live-in care, with a local office that covers Abingdon, Didcot and the surrounding area.
The GoodOaks Homecare Abingdon and Didcot branch offers both visiting and live-in care throughout Oxfordshire, with specialist care such as dementia and stroke care available. We provide homecare services to residences throughout the county of Oxfordshire, from Appleford to Blewbury.
Our service is both flexible and personalised to the needs of you or your loved one. We employ professional, caring people throughout Oxfordshire and the rest of the UK. Our care professionals undertake a bespoke training course, are Dignity in Care registered and our service is regulated by the CQC, so you know you're in good hands.
Our unique approach to homecare in Abingdon and Didcot focuses on the people we employ, the planet we inhabit, and the partnerships we make with our clients and their families.
Your new care manager
"I love working in this sector because of the people I meet on a daily basis. Their stories are fascinating, I love listening to them. I am proud to be able to support them with the services we provide."
Meet the care team
We're hiring!
Join our care team in Abingdon and Didcot and start making a difference today
Apply now
GoodOaks Academy
Free online courses for paid and unpaid carers, and managers in the care sector
Find out more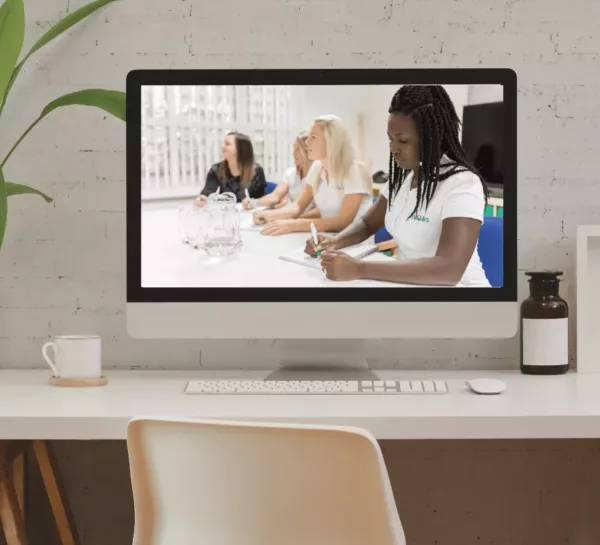 Areas we provide homecare in Abingdon and Didcot
We offer visiting care services throughout Abingdon and Didcot, including Upton, Fulscot, Radley, Drayton, Northcourt, Caldecott and the surrounding areas, as well as live-in care across Oxfordshire.
Speak to our care team
Find out more about homecare
Homecare costs in Oxfordshire will vary. If you want to find out whether your local council can help pay for your care, contact your local council, whether that be Abingdon on Thames Town Council, Didcot Town Council or any other local authority. If you are interested in private care, at GoodOaks Homecare, our live-in care services start at £1050.00 per week for round-the-clock care of a single adult and £1200.00 per week for a couple and our visiting care costs start at £19 for half an hour visit.
Yes, we offer a national live-in care service, so we can provide live-in care professionals throughout Oxfordshire, whether that be in Abingdon, Didcot or anywhere else.
You can contact your local authority to talk about any assistance they can provide in regards to homecare services in Oxfordshire, or call GoodOaks Homecare directly if you know that you require private homecare. We will then take a few details and set up a care assessment and agree on a care plan. We then help you to choose the right care professional for your needs and your care starts as soon as possible.
Send us a message
We're dedicated to making people's lives more enjoyable and comfortable at home. Get in touch with our knowledgeable and friendly team to discuss your care needs today.
Call
Email